Keynote Speakers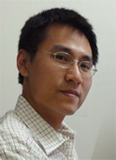 Prof. Ming Jiang
Sun Yat-sen University, China
Experience:
Dr. Ming Jiang received his B.Eng. degree in Communication Engineering and M.Eng. degree in Communication and Information Systems, both at South China University of Technology (SCUT), and his Ph.D. degree in Electronics and Electrical Engineering at the University of Southampton, U.K., which tops all UK universities in this field for consecutive years, under the supervision of Prof. Lajos Hanzo. Dr. Jiang has substantial overseas and industrial experience with Fortune 500 telecom companies, holding key R&D and/or management positions at Samsung Electronics Research Institute (SERI), U.K., Nortel's R&D Centre in southern China, and telecom equipment maker New Postcom, China. He has led or actively participated in various international projects across the EU, North America and Asia on advanced telecommunication product/system design, standardization, as well as research on cutting-edge mobile communication technologies. In June 2013, he joined the School of Information Science and Technology (now known as School of Electronics and Information Technology, SEIT), Sun Yat-sen University, as a Full Professor and a Ph.D. Supervisor supported by the "100 Top Talents Program". Dr. Jiang is the recipient of several Government Awards, e.g. Top Overseas Scholars of Guangdong Province, 100 Innovative Leading Talents of Guangzhou City, "1-2-1" Talents of Guangzhou City, Outstanding Experts of Guangzhou City, etc. He is also an IEEE Senior Member and an Accredited Senior Engineer in Communication Technologies in China. Currently, Dr. Jiang serves as the Associate Director of the State-Province Joint Engineering Laboratory of IoT Circuit and System Application Technologies, and Director of Guangdong Province Engineering Laboratory of IoT Circuit and System Application Technologies.
Prof. Ian R McAndrew
Dean of doctoral programs at Capitol Technology University, USA
Experience: Professor Ian R. McAndrew FRAeS is a very highly qualified academic with extensive experiences within industry and internationally recognised researcher with extensive teaching experience at all levels of education. Conference and Journal publication of 71 over 30 years, six books and numerous Keynote presentations around the world. Has supervised 139 students to their doctoral completion in USA, UK, Germany, Greece, Italy, Jordan, Singapore, Malaysia, UAE, Kenya and South Africa. Extensive consultancy experience internationally for multi-nations and organisations. Leading a global doctorate program of in excess of 350 students. As the Dean of Doctoral Programs at Capitol Technology University he is responsible for 23 different Doctoral Programs ranging from Cybersecurity, Analytics, Aviation, Aeronautical Science and Technology based.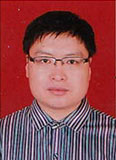 Prof. Chunbo Xiu
Tiangong University, China
Experience: He is Professor of School of Control Science and Engineering, Tiangong University, China. Professor Xiu received the Ph.D. degree in Navigation, Guidance and Control from Beijing Institute of Technology, Beijing, China, in 2005. He received the B.S. degree in automatic control from Beijing Institute of Technology, Beijing, China, in 2000. He has published over 100 papers and authorized 20 patents. He has completed one National Nature Science Foundation and two Foundations supported by Tianjin Municipal Science and Technology Bureau. His research interests include intelligent control, sliding mode control, neural networks, system modeling, and deep learning.